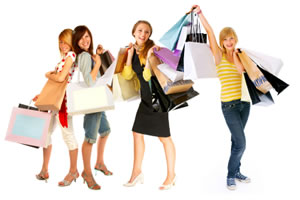 We've collected some fabulous Mid Year Sale details for you. The Mid Year Sale in Australia is generally during the late May, June and early July period. We've tried to cover those sales during that time that typically cover the Mid Year, End of Financial Year, Half Year and Winter period special sales.
By design we cover companies or stores in Australia that generally could be defined as smaller boutique type retailers and online shopping options. The Mid Year Sale is a great opportunity to pick up a discount or a bargain when the shop is trying to reduce stock before the end of the tax year. For the savvy shopper you may be able to bargain with them on price or try and get something else thrown in.
Shoppers Tip: Certainly we would suggest the Mid Year Sale is a buyers market. Haggle hard!
Mattresses Direct To Public

Showroom - Kilsyth

, Vic /

03 8761 8999

Mid Year Mattress Sale

Mattresses Direct to Public is seeing out the half year, end of financial year with a Mid Year Sale. The biggest selling mattresses are discounted. Hurry as this Mid Year Mattress Sale won't last forever.

Call us NOW or come into the showroom and see our complete range.

See our Luxury Hotel Mattresses

LuvLee Gourmet Ice Cream

Melbourne, Vic

Ice Cream & Sorbet Delivered to You

Treat yourself to some comfort food this mid year with delicious gourmet ice cream and sorbet from LuvLee's extensive range. Over 40 delicious flavours of homemade Ice Cream or Sorbet to choose from all produced on request. Award winning Homemade Ice Cream and Sorbet, what more could you want?

Delicious Gourmet Ice Cream and Sorbets

Fragrance Free Moisturising Hand Sanitiser

This Mid Year stoock up on your hand santising needs with products from PPC Herbs. PPC herbs utilise organic ingredients wherever possible to ensure their range of products are safe for you and your family.

Enjoy the Wild range this Mid Year

Mid Year Golf Ball Pack Sale - ONLY $15

Do you have a mid year birthday for mum or dad then why not order our popular "Worlds Greatest Golfer" large golf ball Golf Packs. At a mid year sale price of only $15 each. Great corporate gifts for the end of financial year sale ... hey it's even a money box!

Have you got a corporate golf day? As these make great golf packs, table centre pieces or tee markers!

Herbanica

Office - Bayswater, Vic

/

1800 443 727

Mid Year Pampering of You

The Winter mid year sales is the perfect time to look after your skin with some pure Australian botanicals. Checkout the Herbanica collection and you can buy online.

Net Promotions

Office - Blackburn, Vic

/

03 8812 2951

Half Year Web Site Sale

Great Mid Year Sales with Net Promotions providing any new web design and development with 2 hours extra free support. Also you'll get great deals with hosting based in Australia.