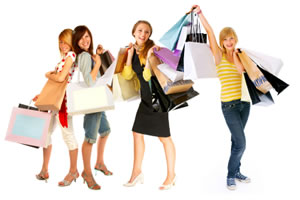 We've collected some fabulous Mid Year Sale details for you. The Mid Year Sale in Australia is generally during the late May, June and early July period. We've tried to cover those sales during that time that typically cover the Mid Year, End of Financial Year, Half Year and Winter period special sales.
By design we cover companies or stores in Australia that generally could be defined as smaller boutique type retailers and online shopping options. The Mid Year Sale is a great opportunity to pick up a discount or a bargain when the shop is trying to reduce stock before the end of the tax year. For the savvy shopper you may be able to bargain with them on price or try and get something else thrown in.
Shoppers Tip: Certainly we would suggest the Mid Year Sale is a buyers market. Haggle hard!
Mattresses Direct To Public

Showroom - Kilsyth

, Vic /

03 8761 8999

Mid Year Mattress Sale

Mattresses Direct to Public is seeing out the half year, end of financial year with a Mid Year Sale. The biggest selling mattresses are discounted. Hurry as this Mid Year Mattress Sale won't last forever.

Call us NOW or come into the showroom and see our complete range.

See our Luxury Hotel Mattresses

DIY Interiors

Order Online

, Aus Wide /

02 6292 8421

DIY Roman Blind Kits

DIY Interiors have been helping people all over Australia with their blind kit requirements for over 10 years. With popular DIY Roman Blind Kits like soft roman blind kits, back batten blind kits and extrusion method blind kits all available for purchase online at great prices. Mid year is the perfect time for you to sort you roman blind requirements.

See our Soft Roman Blind Kits

J & D Collins

Car Showroom - Mornington, Vic / 5975 0009

Mid Year Car Sale

At J & D Collins in Mornington we have a fabulous range of used cars. And with Winter here the Mid Year Sale is a great opportunity to see our wide selection of low kilometre, current model vehicles for either your family or business. Or checkout our carefully selected prestige and 4WD vehicles as well. Call us for help to find the right car for you.

LITE tow trailers

Factory - Lynbrook, Vic

/

03 87688670

Mid Year Boat Trailer Sale

Mid year is a great time to check out our Aluminium Boat Trailers. We will beat any written genuine quote by mentioning "Mid Year Sale". With Winter here it's time to get ready your boating plans ready for next Summer. And we are here to help!

Call us NOW for the Best Half Year Sale Trailer Deals or come to the factory and see our complete range.

Pro Ball

Office - Seaford, Vic

/

03 9775 0043

Mid Year Golf Ball Pack Sale - ONLY $15

Do you have a mid year birthday for mum or dad then why not order our popular "Worlds Greatest Golfer" large golf ball Golf Packs. At a mid year sale price of only $15 each. Great corporate gifts for the end of financial year sale ... hey it's even a money box!

Have you got a corporate golf day? As these make great golf packs, table centre pieces or tee markers!

Mid Year Clearance of Office Accessories

For those End of Financial Year office and home office purchase checkout the tech accessories of Accessories World. Prior to Tax time it's time to stock up on the office accessories. All will be tax deductible in this financial year!

Herbanica

Office - Bayswater, Vic

/

1800 443 727

Mid Year Pampering of You

The Winter mid year sales is the perfect time to look after your skin with some pure Australian botanicals. Checkout the Herbanica collection and you can buy online.

Ten Little Indians

Order Online, Aus Wide

/

0422 278 836

Half Year Kids Clothing Sale

The half year sale time is certainly the perfect time to get the little ones some new clothes and Ten Little Indians online sales of children's clothes is timely. You can purchase online with a flat rate delivery fee or free delivery for orders over $150.

Shedlink

Office - Brendale, Qld

/

1800 767 433

Half Year Tidy Up Sale

It's the half year sale with the end of June coming fast. And it's a great time to tidy things up outside. A new shed from Shedlink and if it is for work purposes you may be able to claim it in your tax expenses and put it in this financial years accounts.

Winter requires a Garage

Cakes for Corporates

Kitchen - Collingwood, Vic

/

03 9419 5225

Mid Year Coffee and Cake

With it being Winter and this Financial Year coming to an end why not celebrate a little mid year in the office with a tasty morning tea cake to share! Deliveries around Melbourne. Always ask for the special!

Net Promotions

Office - Blackburn, Vic

/

03 8812 2951

Half Year Web Site Sale

Great Mid Year Sales with Net Promotions providing any new web design and development with 2 hours extra free support. Also you'll get great deals with hosting based in Australia.